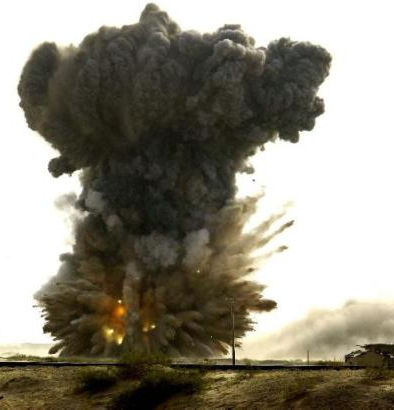 Aruba Networks has rolled out an access point product that is designed for SCADA environments. As an added bonus (?) it is, er, explosion resistant. That sounds like a red neck challenge if I ever heard one.
Aruba Networks has announced a new series of high performance, explosion-resistant access points targeted at industrial and outdoor applications.

Aruba designed the new AP-85 Dual-Radio Outdoor Access Point family with radio, packaging, and operational features designed specifically for petrochemical, material handling, shop-floor, logistics, and SCADA applications. Robustly constructed yet simple to install, the access points include features targeted specifically at reducing both operating and capital expenditures.

The new AP-85 access points feature dual, high-power radios that deliver up to 200mW (23dBm) for wide area coverage. The weatherproof enclosure and ATEX Zone 2 safety rating enable the access points to operate in explosion hazardous environments and across temperatures from -30 to +55 degrees Centigrade without extra-cost housings.
Read on.
[tags]SCADA Wireless, SCADA Security, SCADA Communications[/tags]