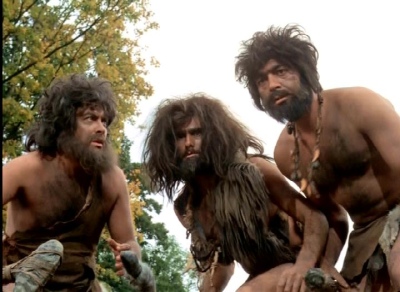 For an amusing start to the day I couldn't help but, to share this story. A blogger heading to his flight was detained by TSA because…well, they didn't know what it was exactly.
From MacNN:
The MacBook Air's thin design is causing some confusion for the technically ignorant, according to one blogger who says that the ultra-portable caused him to miss his flight. When going through the TSA airport security checkpoint, blogger Michael Nygard was held up as security staff gathered around his MacBook Air, trying to make sense of the slender laptop. One of the less technically knowledgeable staff points out the lack of standard features as cause for alarm.

"I'm standing, watching my laptop on the table, listening to security clucking just behind me," Nygard recalls of the situation. "'There's no drive," one says. 'And no ports on the back. It has a couple of lines where the drive should be,' she continues."
References to "unfrozen caveman lawyer" abound. Eventually a younger TSA employee brought enlightenment to the others and informed them of their mistake.
[tags]TSA, MacBook Air, Airline Security[/tags]