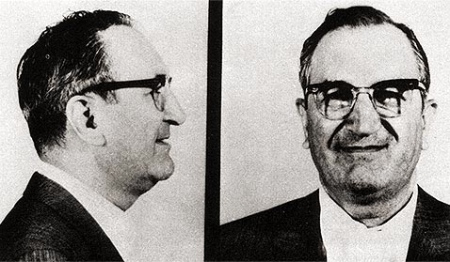 The Bonanno mafia crime family has been implicated in a database breach. A Boynton Beach resident and several alleged mobsters were charged in relation to a data breach at LexisNexis.
From PC World:
Information broker LexisNexis has warned more than 13,000 consumers, saying that a Florida man who is facing charges in an alleged mafia racketeering conspiracy may have accessed some of the same sensitive consumer databases that were once used to track terrorists.

Lee Klein, 39, of Boynton Beach, Florida, was charged by the U.S. Department of Justice in May following an undercover sting operation that netted 11 suspects from an alleged South Florida crew of the Bonanno crime family.
The New Hampshire attorney general posted a copy of the letter (content offline) that LexisNexis had sent to its customers on its website.
As for LexisNexis, sadly, this isn't the first time that data security problems have cropped up.
LexisNexis has had problems preventing criminals from using its databases for identity theft. Last May, the company warned that ID thieves had accessed around 32,000 records using its services. In March 2008, LexisNexis settled charges brought by the U.S. Federal Trade Commission, which said the company wasn't doing enough to prevent its data from being abused.
I hope for their sake they've figured it out now.