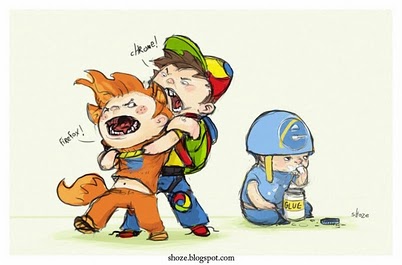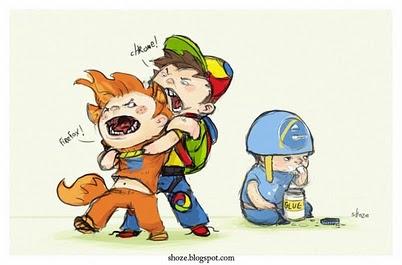 In what has turned out to be a rather funny social hack, several media outlets picked up on a story that has turned out to be bogus. The piece allegedly demonstrated that Internet Explorer users had a predisposition to eating paste and lead paint chips.
From BBC:
A number of media organisations, including the BBC, reported on the research, put out by Canadian firm ApTiquant.

It later emerged that the company's website was only recently set up and staff images were copied from a legitimate business in Paris.

It is unclear who was behind the stunt.
It's even more amusing that CNN, Forbes and others picked up the story and ran with it.
No idea who was behind this one but, bravo. I've been looking for a reason to use that graphic.