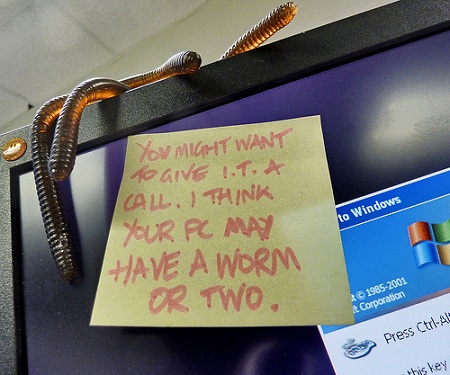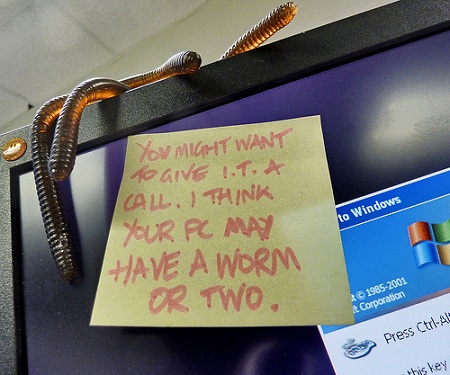 Another worm is winding its way through Facebook gobbling up login credentials.
From Ars Technica:
A worm previously used to commit financial fraud is now stealing Facebook login credentials, compromising at least 45,000 Facebook accounts with the goals of transmitting malicious links to victims' friends and gaining remote access to corporate networks.

The security company Seculert has been tracking the progress of Ramnit, a worm first discovered in April 2010, and described by Microsoft as "multi-component malware that infects Windows executable files, Microsoft Office files and HTML files" in order to steal "sensitive information such as saved FTP credentials and browser cookies."
The downside of the Ars article is that there is no clear explanation as to how the worm is spreading or how users can protect themselves. I'll hazard that antivirus will actually stop this one. I'll update this posting when I find that information.
Source: Article Link
[UPDATE] as promised, here is more info on Ramnit. I thought this was something new but, it's a re-purposed worm that was first spotted in 2010.
(Image used under CC from delphwynd)