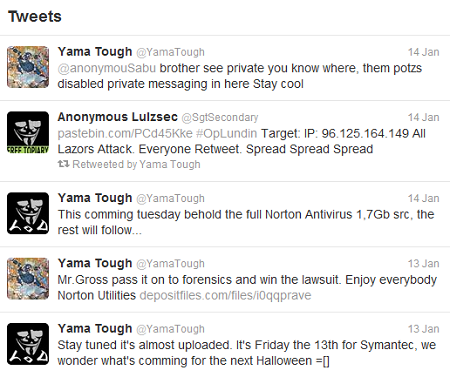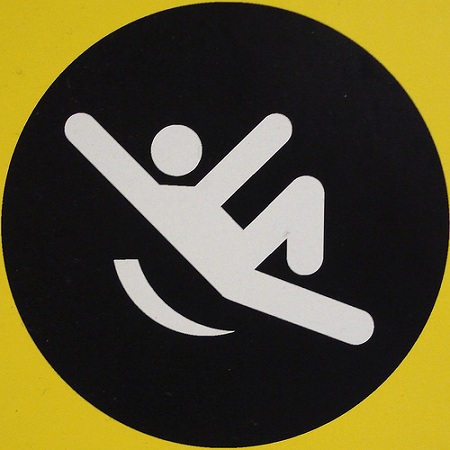 Symantec headaches continue to grow after the leak of source code for their Norton product.
From Reuters:
A hacker who goes by the name of 'Yama Tough' threatened Saturday to release next week the full source code for Symantec Corp's flagship Norton Antivirus software.

"This coming Tuesday behold the full Norton Antivirus 1,7Gb src, the rest will follow," Yama Tough posted via Twitter.
That could be a rather significant pain in the ass for the software company. Even though they claim that it is old code I would hazard that there is a great deal of code that exist in their code base today. Where's it been since '06?
From Yama Tough's twitter feed.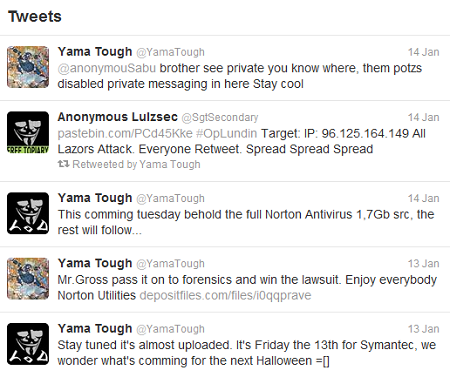 Should make for an interesting Tuesday at any rate.
Source: Article Link
(Image used under CC from mag3737)