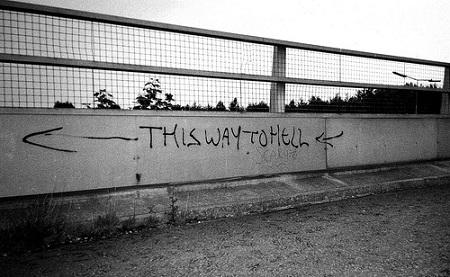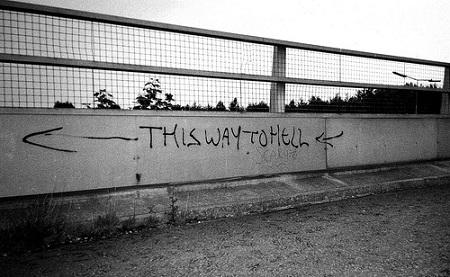 Breaches. We read about them daily. There is really no escaping them. With groups out there like Anonymous and others there are no shortage of folks playing the role of the attacker.
Then there is the problem of the inadvertent breach. However innocent it might appear or even well intentioned, they happen. Sure, it should not have happened. Hindsight is 20/20 after all. But, once a breach happens how do you handle it? Do you baffle people with bullshit or fall on your sword?
The social media site, Path, made an unfortunate choice to upload user address books. Why? Who knows. I won't even pretend to stick up for them on this one. It is simply piss poor judgement or a failure of common sense. Yes, I know those seem awfully similar.
Path chose the "fall on your sword" approach. Congrats to them for not prevaricating or hiding behind lawyers. This approach of accepting the consequences of their actions will go a long way to repairing the damaged good will with their customer base.
From Path:
We made a mistake. Over the last couple of days users brought to light an issue concerning how we handle your personal information on Path, specifically the transmission and storage of your phone contacts.

As our mission is to build the world's first personal network, a trusted place for you to journal and share life with close friends and family, we take the storage and transmission of your personal information very, very seriously.
Now, I find myself constantly beating this drum. Yes, social media sites are fun blah blah blah but, you get what you pay for. What's that? They're free you say? Yeah, about that…
The part about the Path "oops" is that they did not entirely understand the gravity of what they had done. If that were the case then they would not have done this,
In Path 2.0.6, released to the App Store today, you are prompted to opt in or out of sharing your phone's contacts with our servers in order to find your friends and family on Path. If you accept and later decide you would like to revoke this access, please send an email to [email protected] and we will promptly see to it that your contact information is removed.
It is commendable that they have deleted all of the data collected up until this point. If they really did want to fix the problem they would not still offer the address book upload as an opt out.
It can be said that there is a difference between knowing the path and walking the path. The road path to hell is paved with good intentions. Cliches off.
Souce: Article Link
(Image used under CC from mell242)