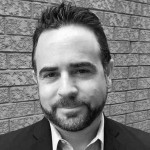 Who is Dave Lewis?
I'm a security practitioner that has been in computer, network & information security for almost two decades now. I have worked in the financial, military, government, critical infrastructure and health care verticals to name a few. Some quick bullet points about me:
I'm a jack of all trades master of none.
Creator of the asshat emoticon.
For my day job I work at Akamai.
I have been running this site since 1998.
This isn't a paid gig. This is my outlet.
No, I'm not some young kid (you should see some of the emails I get).
"gattaca" is my alter ego.
I'm a recreational security researcher.
Recently, I spoke at… CLICK HERE
I'm a massive information junkie (hence, this site).
About Liquidmatrix Security Digest, it's a site that aggregates security news and information that we feel like sharing. Albeit, in bite sized chunks. The content style of this site is similar to the likes of Boing Boing, Gizmodo and slashdot.
I would like say thanks to every one for reading/subscribing and helping to make this the busy site that it has become.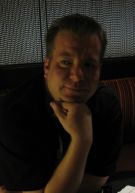 Who is James Arlen?
The man formerly known as "Myrcurial"
One thing that can be said is that he is the originator of the term "cyberdouchery".
He has spoken at several conferences including The Last Hope, Defcon 16, Sector 2008 and he keeps submitting talks in the hope of being famous someday.
He also needs to either contribute more or get lost.
link: @myrcurial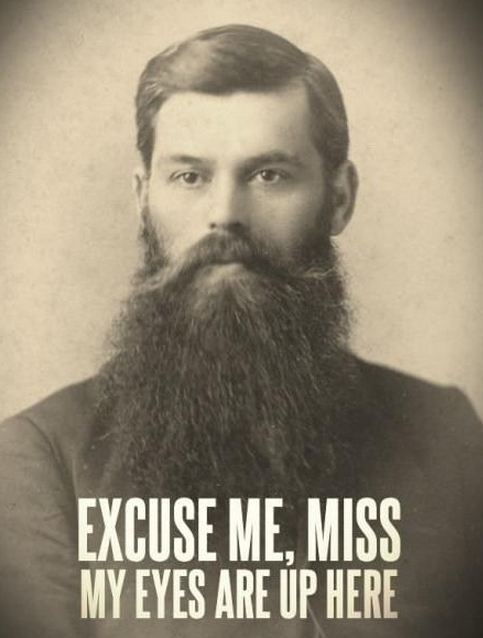 Who is Matt Johansen?


Matt Johansen is a Manager for the Threat Research Center at WhiteHat Security where he manages a team of Application Security Specialists, Engineers and Supervisors to prevent website security attacks and protect companies' and their customers' data.
Before this he was an Application Security Engineer where he oversaw and assessed more than 10,000 web applications that WhiteHat has under contract for many companies across a range of technologies.
He was previously a security consultant for VerSprite, where he was responsible for performing network and web application penetration tests. Mr. Johansen is also an instructor of Web Application Security at Adelphi University, where he received his Bachelor of Science in Computer Science, and San Jose State University. He has also been utilized by the SANS Institute as an industry expert for certification review.
**Speaking Engagements:**
-BlackHat USA 2011
-Defcon 19
-BSidesLV 2011, 2012
-BSidesLA 2011, 2012
-Hacker Halted 2011
-FBI's International Conference on Cyber Security
-RSA Conference
-Multiple OWASP Chapters
link: @mattjay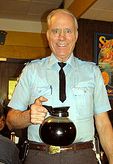 Who is The Intern?
The Intern gets coffee, is dutiful and obedient to one boss while verbally abusive to the other and goes to university.
There always has to be a little bit of mystery around here…
Follow The Intern on Twitter as @SecurityIntern
link: @SecurityIntern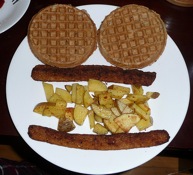 Who is Ben Sapiro?
Bio coming…
link: @ironfog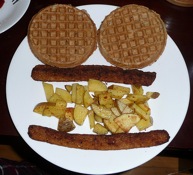 Who is Scot Terban?
Bio coming…
link: @krypt3ia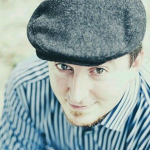 Who is Chris Sistrunk?
Chris is a Sr. Consultant at Mandiant/FireEye on their new ICS/SCADA team. Before joining Mandiant, Chris was at Entergy for 11+ years as an Engineer, with the last 5 as SCADA SME for Transmission. Chris is a Sr. Member of the IEEE, a registered Professional Engineer, and is a member of the DNP3 Technical Committee. He has his BS in Electrical Engineering and MS in Engineering and Technology Management from Louisiana Tech University. Chris also founded and organizes BSidesJackson, Mississippi's only security conference, since 2012. James forced him to be a Blackhat Speaker Proctor in 2013 and Dave made him join Liquidmatrix at the same time.
link: @chrissistrunk Who is Bill Brenner?
Journalist. Family man. Blogger. History buff. Heavy Metal fanatic. Frequent traveler. As a senior program manager, Bill Brenner writes about threats to Internet security as seen from within Akamai's InfoSec department. He produces content that explains how Akamai keeps its own house secure while defending customers against attacks. On the side, he writes a personal blog called The OCD Diaries, chronicling his experiences with OCD and other challenges.
link: @BillBrenner70 Who is Larry Cashdollar?
Larry W. Cashdollar has been working in the security field as a vulnerability researcher for over 18 years, and is currently a member of the Security Incident Response Team at Akamai Technologies. He studied computer science at the University of Southern Maine. Larry has documented over 180 CVEs and has even presented his research at BSides Boston, OWASP Rhode Island, and Defcon. He enjoys the outdoors and rebuilding mini-bike engines in his spare time.
link: @_larry0 Please be sure to visit our partners at Securosis. Alumni:
Zach Lanier aka quine
Disclaimer:
The information in this site is provided "AS IS" with no warranties, and confers no rights. This site does not represent the thoughts, intentions, plans or strategies for world domination of our employers.
It is solely our own personal opinions.
Inappropriate comments (such as ones from complete douche bags) will be deleted at the authors discretion. We make no guaranties as to the accuracy, validity, relevance or importance of anything we say or do here. Want privacy? Don't comment. Read at your own risk.
All trademarks and copyrights on this blog are owned by their respective owners.