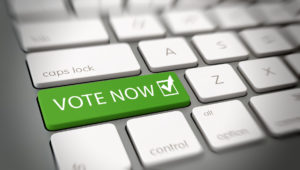 Vote Dave Lewis (ISC)2 Board Election!
That's right, I'm starting my new campaign for the (ISC)2 Board of Directors because I want to help build the (ISC)2 for the members! I would like to add new (old) blood to the board in a bid to my lessons learned to help grow the organization!
Help Dave Lewis Get On The Ballot
I greatly appreciate your support and please tell your friends because I can't get there without you!
I need to gather 500 valid signatures by May 31, 2017
You need to be a member in good standing.
The fine print: You need to register with the email address that is on file with (ISC)2. This is very important.
Help put this Canadian back on the (ISC)2 board. Thanks!
Email Dave Lewis Your Support!
Please email me:
Make sure you email your name, ISC2 number (CISSP number, etc) from your email address that you have registered with (ISC)2.
Thank you for your support!
Vote For Dave Lewis For ISC2 Board of Directors! So, why am I doing this? Simple really. An email went out Aug 21 from ISC2 that announced a few of the people who were seeking election to the ISC2 board. I realized that this was my chance to make a change. It's time for me to do something about it rather than to sit idly by on the sidelines.
If you chose to put me on the Board of Directors here is what I'm aiming to tackle,
I want to work to build the (ISC)2 to advocate on behalf of the membership
I want to help bring the ISC2 into the wider acceptance in the community and help make it a force for positive change
I want to ensure that the ISC2 is representative and accountable to it's membership
So, a little about me for those of you who aren't familiar. I have over 20 years industry experience in IT security architecture, operations and management. Currently, I work in information security for Akamai Technologies. I'm also the founder of the Liquidmatrix Security Digest and co-host of the Liquidmatrix Podcast. In addition to that, I scribble/write for the publications CSO Online, Forbes and Huffington Post.
Prior to my current role as Global Security Advocate for Akamai Technologies, I worked in the finance, healthcare, government, military, entertainment and critical infrastructure verticals. I have worked for a defense contractor as a security consultant to clients such as the FBI, US Navy, Social Security Administration, US Postal Service and the US Department of Defense to name a few.
When I'm not working 27 hours a day I can be found spending time with my family, playing bass guitar and polishing my "brick of enlightenment".
Please spread the word and thank you for your support!